The Colossus Cinema Camera Robot Arm gives you the ability to achieve complex camera movements that would be very complicated or impossible to create
When you hear the name 'Colossus' you get a pretty accurate first impression of this robot. It is, indeed, huge. We had to get a truck specifically to transport it.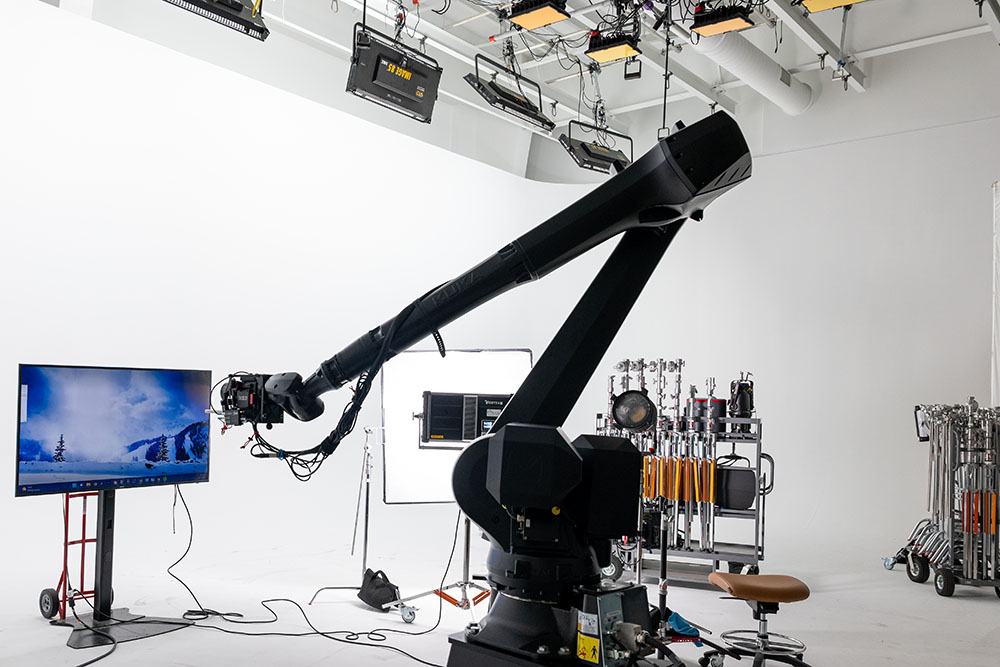 With this size comes an array of features that we previously listed, but reading about those features is nothing compared to seeing what it in action.
Lamphouse films recently came to our studio to make a video for their clients that would give them a taste of what the Colossus can do. 
Another stellar commercial using the colossus is this one from Hornitos and Motorized Precision that showcases some of the background process of using the robot in the commercial.
You can see the smooth fluidity of movement here. The Colossus can flow through a shot over and over. And with it's motion mapping, it retains the ability to film shots that look handheld and natural.
It's an impressive machine to say the least.